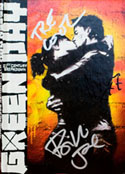 Last week
we announced
that we were having a wallpaper contest for a chance to win an autographed 21st Century Breakdown booklet. Today is the last day to send in your entries.
After tomorrow, we'll choose what we consider to be the top ten entries and then let the GDA visitors pick the winner.
Best of luck to all participants!
Update: Submissions are now closed. We'll be posting the top 10 entries on Tuesday