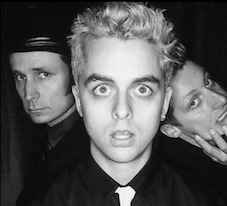 Green Day are at number 6 on
Parade Magazine's list
of the "Top 10 Rock Bands Of All Time":
"The punk revivalists of Green Day formed in Berkeley, Calif. in 1988. This band sought to bring the speedy, raw, and overly energetic sounds of late 70s punk to a new generation. They paved the way for American neo-punk, punk metal, and the third revival of ska, and even had a Broadway musical, American Idiot, based on their music."
Other artists to make Parade's top 10 include
Queen
,
The Rolling Stones
and
Journey
. Some band called
The Beatles
came in at number 1 on the list! ;)
You can head over to
Parade.com
to watch a slideshow of the full list.
Thanks to desertrose for sending this news.