Green Day is on the cover of the new issue of Billboard Magazine which is due out tomorrow and on newsstands come Monday. The wording on the cover is suggesting that Billboard has an article about the marketing of the albums included in the issue. A few days ago, Billboard broke the news that the band is
working on two new documentaries
- one for the trilogy of albums, and one for the pre-Dookie era. Hopefully more information on those is included in this issue.
"Three albums in 16 weeks. The marketing of the year's most ambitious (and strangest) project."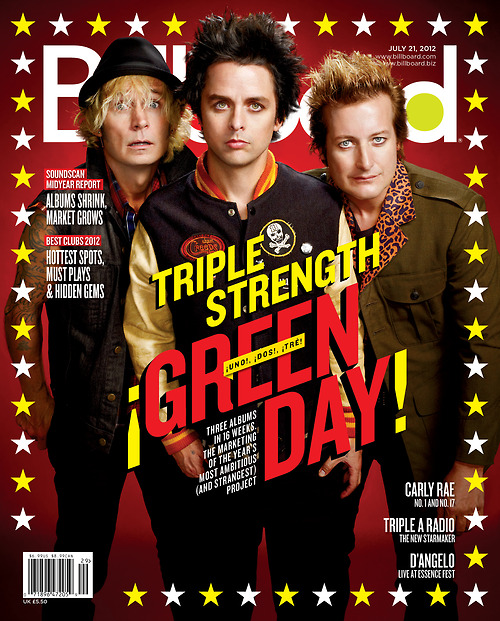 My goodness the band is looking sexy. When we get scans of the issue, we'll be sure to put them up in our articles section.
In the July 18th issue of Kerrang!, Green Day will also be featured on the cover along with an exclusive interview.