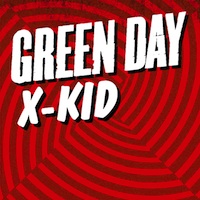 All Access Music Group is
reporting
that "X-Kid" is Green Day's next single and goes for radio adds on
January 22nd
.
UPDATE
: All Access is now reporting February 12th as the release date for the single.
"X-Kid" is track number five on the band's latest album,
¡Tré!
. And in my opinion, it is one of the best songs in the whole trilogy. Let's hope that "X-Kid" can ramp up some excitement for Green Day's return to the world, especially after the mild success of "Oh Love" and failed "Stray Heart."
All Access is a source I've been using for several years to keep up on the latest radio singles, so I would certainly consider them a very reputable and reliable source.