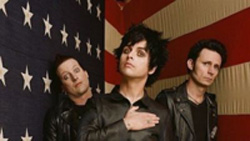 Q Magazine is celebrating their 25th Anniversary by having fans vote for the "25 Greatest Bands of All Time". The poll asks you to put 25 bands the magazine selected into an order, and Green Day is included in the list.
Vote here
and help make Green Day Q Magazine's greatest band of all time!
Edit: The link has been fixed. Sorry for any inconvenience.
Thanks to Raven052 for sending this news.