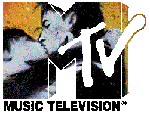 Green Day are featured in
MTV's 18 more perplexing band names explained...
"According to internet lore, the name Green Day was simply borne of the band's fondness for marijuana. And now they're Broadway stars entertaining gray-haired tourists. Weird how things work out."
It's just a brief quote, but sums up quite well the unique journey the band has travelled so far, although i don't know about the grey-haired tourists bit!
The origins of other acts titles such as Lady Gaga, Depeche Mode and Kings of Leon are also featured in
the article.
Thanks to desertrose on our forum for posting this