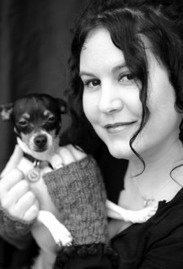 It was announced yesterday on
IdiotClub.com
that Idiot club members have a chance to submit questions to get answered by Adrienne Armstrong. Of course many know her as Billie Joe's wife, but she also helped co-found Adeline Records with him and is also involved in various charity causes.
If you're an Idiot Club member you have till April 2nd to submit your questions on the
IC forum
.
If you don't have an Idiot Club account, GDA has teamed up with the Idiot Club to give away 10 accounts to our visitors. Accounts are for one year (normal price is $20 per year). The first 5 will be given away this week in time for you to submit your questions for Adrienne. To enter just sign-up for our newsletter (form below). The newsletter is free and you'll get a weekly round-up of the Green Day news from GDA.
The other 5 accounts will be given away in a second contest which we'll announce later this week. Unfortunately that contest won't be done in time for the people who hope to ask Adrienne a question.