In honor of the thirteenth anniversary of Mike Dirnt's Rudy's Can't Fail Cafe in Oakland, special-edition anniversary posters are now
for sale in the Rudy's online merch shop
! The posters in this edition are each hand-signed by Mike and individually numbered. The posters feature Clash-inspired artwork (just like the name of the cafe itself!), and will only set you back $25...not bad at all for a special-editions signed poster! Based on the description, it looks like later editions of the anniversary poster will be sold at another time in a sort of collector's series.
Buy
these while you can!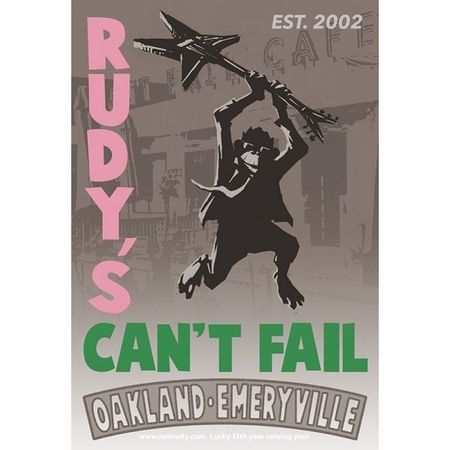 Thanks to @GD_LoT for tweeting this news!