This weeks
featured eBay item
is a jacket that was sold at Green Day shows back during the touring for Warning back in 2000.
The jacket comes in navy blue with Green Day written on the front and back of the jacket, as well as the Warning man on the sleeve. The jacket has buttons as opposed to a zipper. These jackets don't come around to often, and this one is currently a bargain at $43, it is bidding though so the price could go up.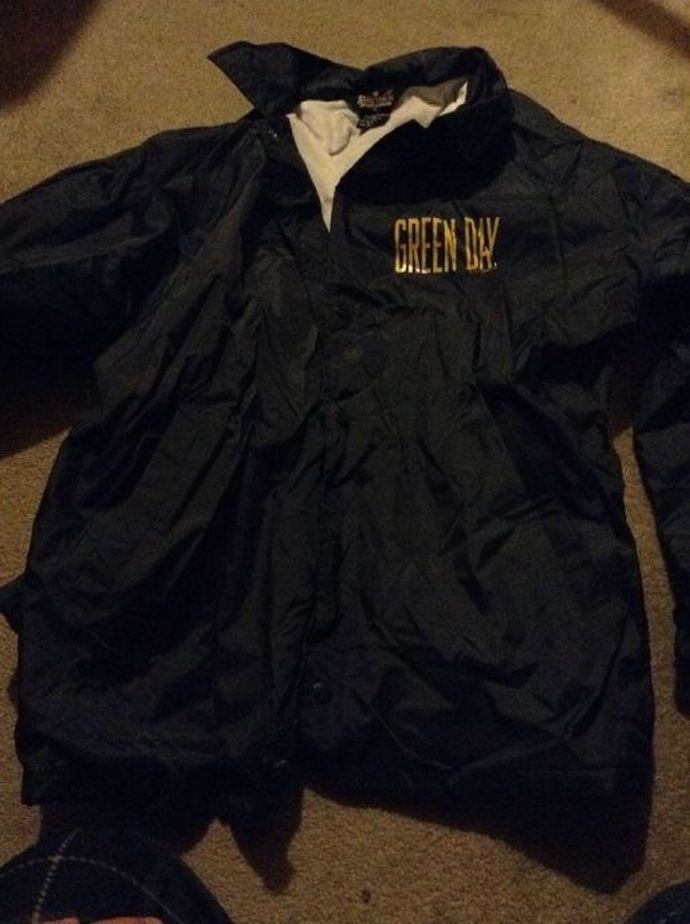 You can view more Green Day items
on eBay here
.