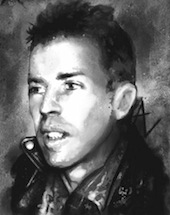 After a long wait (sorry!), i'm delighted to present the 1st part of the GDA/GDC interview with Larry Livermore, which took place in London towards the end of last year.
In this opening part, we mostly discuss Larry's upcoming book
Spy Rock Memories
- described by Larry as his "memoires" from living in
Spy Rock
in the late 80's and early 90's. We also touch upon the beginnings of
Lookout! Records
, as well as spending quite some time talking about pets!
Have a listen below (around 45 mins running time):
Download the mp3
Stay tuned for much more from Mr. Livermore in the days and weeks ahead, including answers to some questions from our visitors!