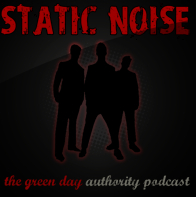 Andres, Alex, Jaymee and Aska talk about 'The Boo', the American Idiot musical opening in Toronto, song of the week 'Burnout', and how we don't know anything about The Thing The Ate Larry Livermore.
Listen & Download
Links to everything we talked about can be found
on the forum
.
Listen above or
right click this link
to save the mp3. Better yet, you can
subscribe to the show in iTunes
to get the latest episodes automatically when they're published.
Be a part of the show:
Follow us on our new twitter account
@StaticNoiseGDA
Like the show
on Facebook
Send us your thoughts, comments, feedback, suggestions or stories to be read on the show to staticnoise@greendayauthority.com.