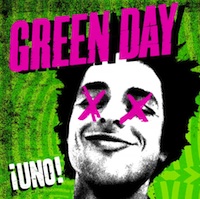 On Tuesday, Green Day's first studio album since 2009,
¡Uno!
, will be released here in the US. Many retailers, both online and physical, will be carrying the album. Though all the copies of ¡Uno! will contain the exact same songs, there are a couple different packages and versions out there available to purchase that include some extra goodies. Let's run through them so you can make your best buying decision.
First off, I'd just like to say that for a digital download, Amazon MP3
by far
has the best value. For physical purchase of the standard edition, any retailer will be fine, but for the deluxe edition, Best Buy does the trick, since there are no shipping costs involved.
Now, the reasons why.
iTunes
Of course, iTunes will be providing a digital download of ¡Uno! right at the stroke of midnight for those of you who want to get your (digital) hands on the album right away. iTunes is currently listing a couple versions of the album. Obviously, they have the
normal
version, but they have deluxe and clean versions as well.
For $13.99, the
deluxe version
includes the 12 album tracks but also comes with videos for the songs "Oh Love," "Kill the DJ," "Let Yourself Go," and "Stay the Night." The first two are official music videos and the other two are live performances.
As for the other version of the album, iTunes is offering a
clean version
for $11.99, which is something we've never had before from Green Day. This clean version is especially handy if you have kids or want to play the album in a family-friendly public setting.
All these packages will come with a digital booklet - a digital version of the album's CD booklet.