We've just put up our newest wristbands
in the GDA store
which say "Proudly Diagnosed with O.C.G.D.D." ("Obsessive Compulsive Green Day Disorder"). These wristbands were made by a fan and sent to us to try and sell them to you guys.
We've priced them at $3 plus shipping. The wristbands are 3/4", slighter thicker than
our Rage/Love wristbands
.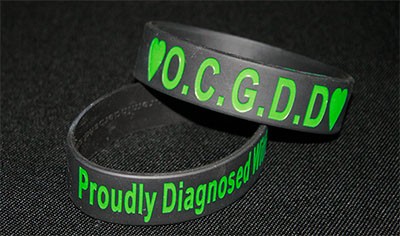 We've also got our awesome as fuck guitar picks and our Billie Joe 2012 stickers back in stock. Check everything out
on the merch page
.