Bill Schneider
Basic Info
Businesses:
Owner of a Berkeley vintage music shop and Dexter Amps
Other Bands:
Pinhead Gunpowder, The Influents, Monsula, The Skinflutes
Biography
Bill Schneider is the bass player for Billie Joe's side project, Pinhead Gunpowder, and has worked as Green Day's guitar tech (on Nimrod and Warning) and as their tour manager (American Idiot, Foxboro Hot Tubs, and 21st Century Breakdown tours). He has also played in several other bands, including the Influents (with Jason White).

Fun game: Look for Bill in pictures and videos when Green Day makes public appearances. He's always nearby and can sometimes be seen chasing after Billie Joe when he goes into the audience/crowd or when something on stage breaks or isn't working. He's the go-to guy.
Other Crew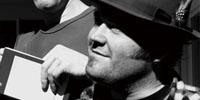 Bill Schneider
- Tour Manager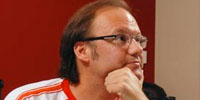 Rob Cavallo
- Producer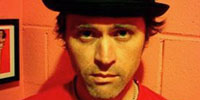 Chris Dugan
- Audio Engineer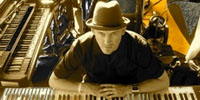 Jason Freese
- Musician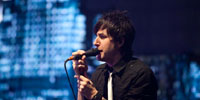 Jeff Matika
- Musician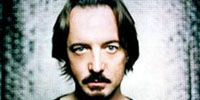 Butch Vig
- Producer