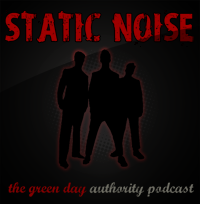 Andres, Tony, and Mikey talk about Green Day's surprise show in NYC and you get one of the best previews of the American Idiot musical tour you'll ever hear. We also talk about this week's song of the week, Christians Inferno and have a new contest!
Listen & Download
Listen above or right click
this link
to save the mp3. Better yet, you can
subscribe to the show in iTunes
to get the latest episodes automatically when they're published.
Be a part of the show:
Send us an email, staticnoise@greendayauthority.com

For links to everything we talked about, check out this topic on the forum.