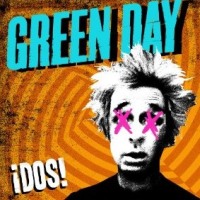 The Green Day Angry Birds game on Facebook
has been updated
with new levels and another new song preview.
The new song can be unlocked on level 15.
I'm assuming that this song is off of ¡Dos!
This is "Lazy Bones" off ¡Dos!, and honestly this could be my favorite song that we've heard so far from the trilogy. You can hear the preview of the song below:
Download the mp3
Doesn't that sound awesome? I just got really excited for
¡Dos!
and
¡Uno!
just got released yesterday.
Thanks to FeylGD for sending this news and to @DFajerStarter for the clip
These are the lyrics figured out so far by members
of our forum
"I'm too tired to be bored
I'm too bored to be tired
And the silence is so deafening
it's like picking at a sore
I'm too mental to go crazy
I'm too drunk too be pure
And my mind is playing tricks on me
And I can't sleep tonight 'cause I'm so tired,

I can't take it anymore
With all the liars
Like a prisoner of war
I don't want your sympathy
I don't want your honesty
I just want to get some peace of mind
It's only in my head
As I roll over and play dead
I don't want to hear it anymore

It's good to see you but I really must admit
There's an odor in the air and I think you look like [shit?]"