[pic=A very early photo of the band performing]101712_rsz_2rho0ig.jpg[/pic]On October 17th, 1987, Green Day (then named "Sweet Children") played their first show
ever
as a band. This gig took place at Rod's Hickory Pit, a barbecue joint in El Cerrito, California. Apparently, about 30 friends were there to watch Billie Joe and Mike. Billie Joe's mom was working there as a waitress to support herself and her six kids. Later on, both Billie Joe and Mike worked at Rod's Hickory Pit as busboys. At the time of this show, Billie Joe and Mike had known each other for about 5 years, and were 15 years old.
The restaurant was attached to a bowling alley, Golden Gate Lanes, and a "Kiddie Land" area for children. The music area where the show was most likely held was called the "Marina Room." Today, the complex has been replaced by a Safeway grocery store.....gee, we sure needed one more of those!...Here's a picture of the original Rod's Hickory Pit in El Cerrito: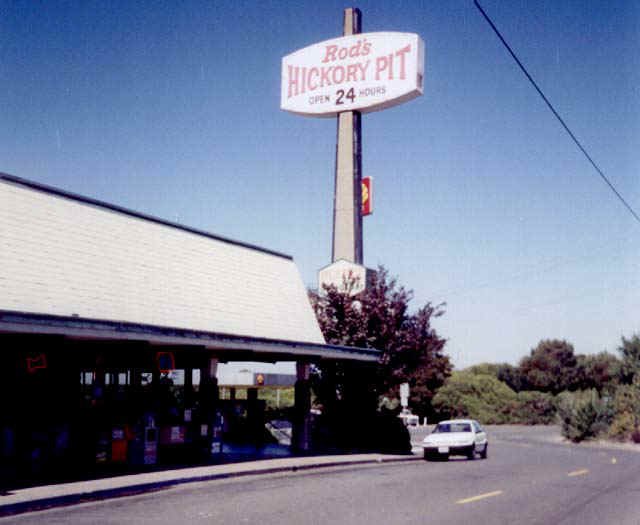 With Billie Joe's crazy memory, I'm sure he's already thought about this anniversary today. Did anyone ever take a trip to Rod's Hickory Pit, when it was still around? Tell us about it!
Oh, and happy anniversary, Green Day/Sweet Children!!!