2012 has been a big year for us Green Day fans to say the very least. It's hard to believe that at this time last year we had no idea that Green Day was even going to be releasing an album in 2012, let alone three.
Here at GDA we've decided to do something a little different are recap 2012 through pictures! Enjoy!
January: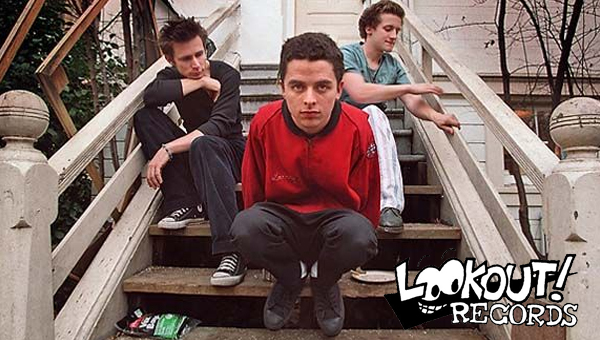 On January 13th we found out that the record label that originally released Green Day's first two albums,
1039 Smoothed Out Slappy Hours
and
Kerplunk
had closed it's doors and would no longer release any music. The label was founded by Larry Livermore and gave Green Day their first record deal before signing to Reprise Records in 1993. Head on over to our
full story
from last January which includes quotes and more information about Lookout's closing.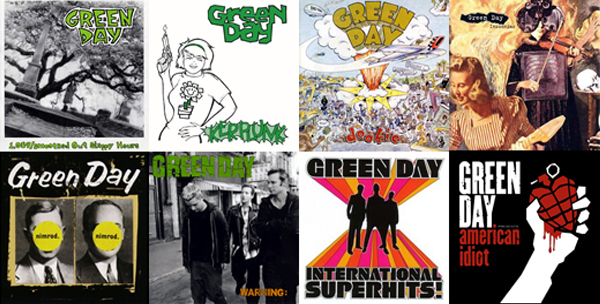 When mid-January
rolled around
Yahoo.com announced that Green Day had past more than 25million album sales in the United States alone.
"If you're a Green Day fan, you have lots of company. The band's career album sales reach the 25 million mark this week. The band's best-selling albums are its 1994 breakthrough smash Dookie, which has sold 8,082,000 copies, and American Idiot, which has sold 6,047,000 copies since its release in 2004. The later album features "Boulevard Of Broken Dreams," which is the only hit ever to win both a Grammy for Record of the Year and an MTV Video Music Award for Music Video Of The Year."
February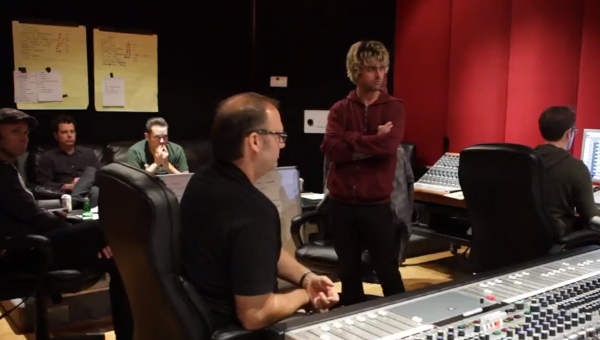 Out of the blue on Valentines Day Billie Joe
took to Twitter
to alert the fan base that the recording for Green Day's followup to
21st Century Breakdown
had officially begun.
The next day
, Green Day's official YouTube channel uploaded the first of many studio updates. Needless to say, fans were extremely excited by these videos.
March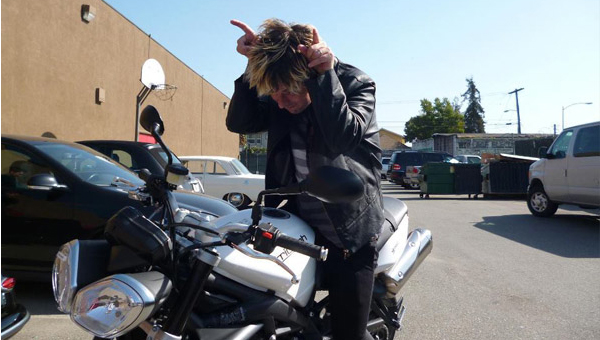 After getting frequent studio updates during February, things seems to calm down in Green Day land during the month of March. In mid-March we found out that Ace Motorsports
stopped by
Jingletown Recording to give Billie Joe a new
Triumph Street III R
motorcycle. Ace gave Billie the motorcycle as a part of their new "Thank a Rockstar" program.
April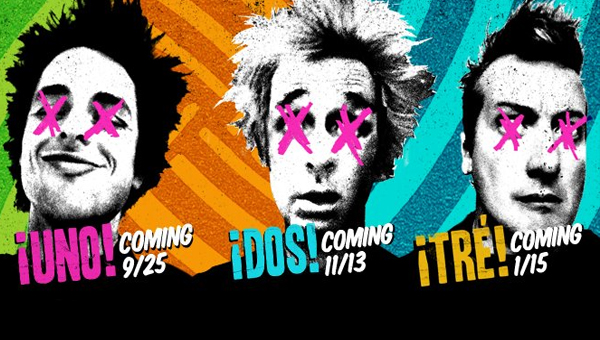 Billie Joe again
took to Twitter
in April to announce to the fans that the band would be releasing a three album trilogy. When the message first went out many fans were doubtful and wondered if Billie was just pulling their leg. Three albums of music? That sounds insane! Later that day a press release went out announcing
¡Uno! ¡Dos!
and
¡Tre!
. The press release included this quote from the band:
"We are at the most prolific and creative time in our lives. This is the best music we've ever written, and the songs just keep coming," said the members of Green Day. "Instead of making one album, we are making a three album trilogy. Every song has the power and energy that represents Green Day on all emotional levels. We just can't help ourselves... We are going epic as fuck!"
May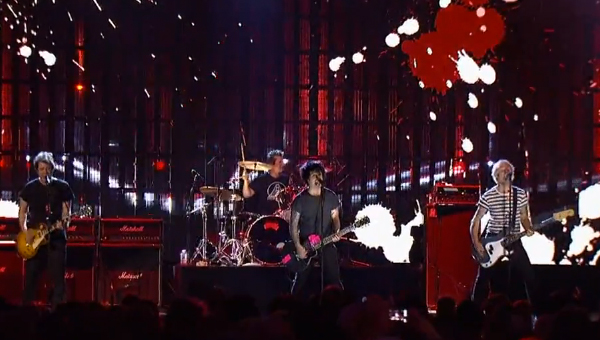 Green Day attended the annual Rock and Roll Hall of Fame induction ceremony in May to induct rock n' roll legends Guns N' Roses. Aside from inducting Guns N' Roses the band also opened the show by performing "Letterbomb" from
American Idiot
.
Check out this post
from May if you want to watch the band perform "Letterbomb."
June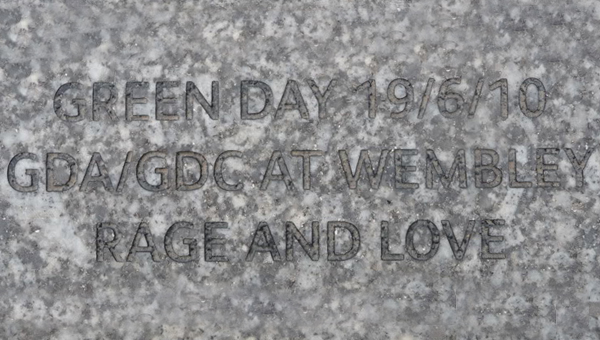 Green Day at Wembley Stadium on the 19th June 2010 was one of those epic shows that almost everyone who was there wishes they could relive time and again. Well unfortunately that's impossible, but over on GDC one member (Tre_Gina) thought it would be a good idea if we at least commemorated that amazing night (and Green Day) by having a stone laid in the "Wembley walkway". GDCers en masse agreed. Forum members from all different corners of the globe who were lucky enough to attend that show donated money to get the stone
ordered and laid in June
.
July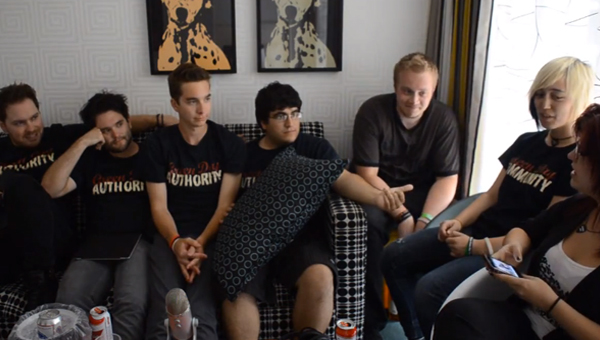 In July the whole GDA team decided to head out to San Francisco, California to see the last show of the first national tour of the American Idiot Musical. Besides seeing the show the whole team got to go out and site see around the whole Bay Area where all of the Green Day madness began many years ago. On our last day we decided to do a video podcast. Head on over to
this post
from July to watch the podcast.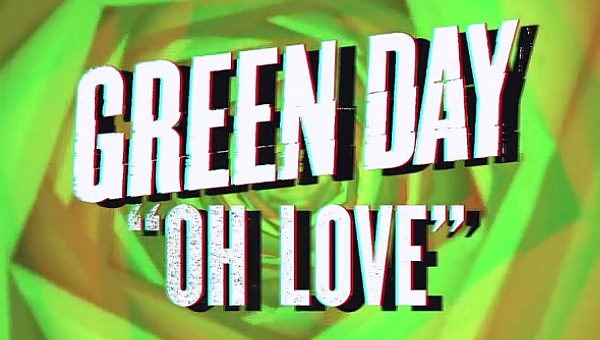 And just like that, the
¡Uno! ¡Dos¡ ¡Tré!
era officially and "Oh Love," the first Green Day single in over two years, was released. Green Day's YouTube channel also uploaded a 3D lyric video for the track which was a really cool addition to the release of the song. You can get the complete release information from the day by
clicking here
.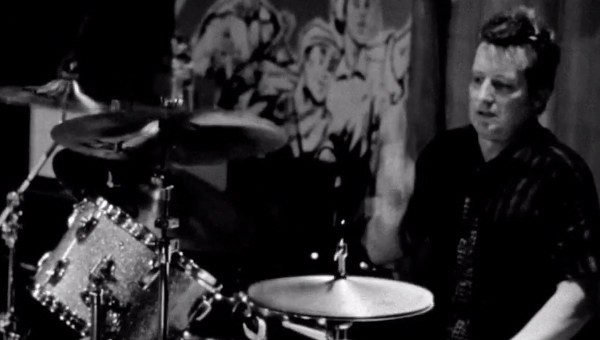 Shortly after premiering "Oh Love" the band released a live video of another new song, "Let Yourself Go," from the bands secret show in Austin, Texas at the Red 7 from November of 2011. The song had the "punch in your face" vibe to it that some though that "Oh Love" lacked.
Click here
to watch the live video of the song from the Red 7.
August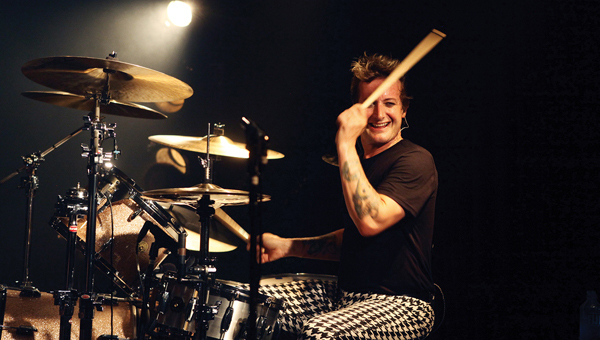 Before heading overseas for the band's pre-tour Green Day played a surprise show at the Echoplex in Los Angeles. A few days after the show an excellent quality video of the new song "8th Ave Serenade" surfaced on YouTube. Both the audio and video quality is exceptional for a fan-shot video, head over to
this post
to watch the video.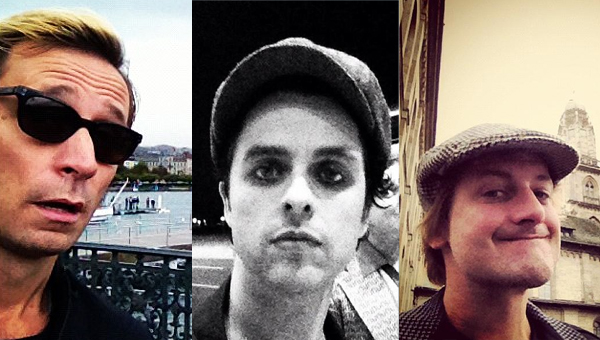 On August 15th Billie Joe
announced on Twitter
that you could now find him, Mike, and Tre on Instagram. At the time there were posting photos from their trip in Japan where they were kicking off their pre-tour that night. Their usernames are bj_unoxx, treleparc, and mike_dosxx. Prior to this the band had a pretty low key social networking presence. Instagram soon became a cool way for the band to interact with their fans.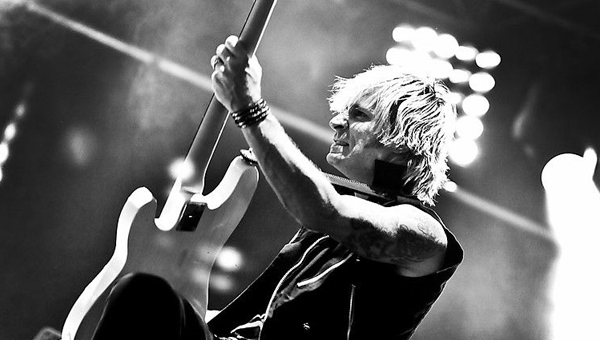 Later in the day after the Instagram announcement, Green Day kicked off their pre-tour in a small club in Japan. The setlist from last night included 27 songs in total with a mix of new material from ¡Uno! ¡Dos! & ¡Tre! and older live-show staples like Welcome to Paradise, Brain Stew, and Basketcase. You can
check out
our recap post of the show to see the whole setlist along with a few photos.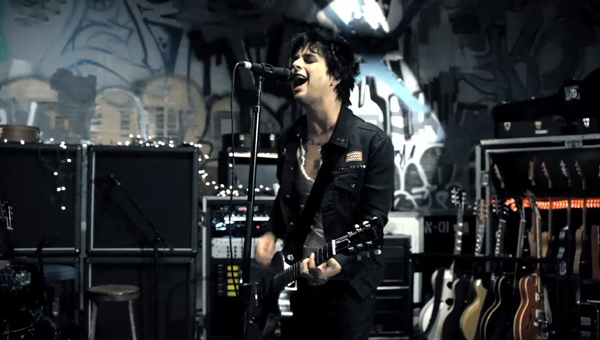 Over a month after the songs initial release, the music video for "Oh Love" was finally released. The video was directed by Sam Bayer, the same director that shot all of the videos from
American Idiot
. The video is supposed to have a "backstage" vibe to it. Head on over to
this post
to watch the video to see for yourself.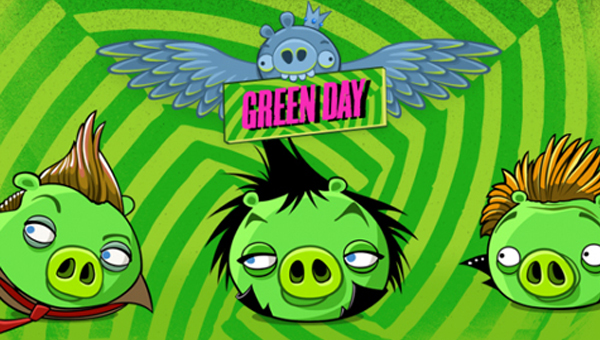 The promotion around Green Day's trilogy to say the least was strange with the band teaming up with all sorys of companies. One of these companies was Angry Birds where "Angry Birds Friends" on Facebook included 10 new levels themed around Green Day. You can hear "Oh Love" playing in the background when you start the game, as well as a new song "Troublemaker" off ¡Uno!, which
could be unlocked
on level 3.
September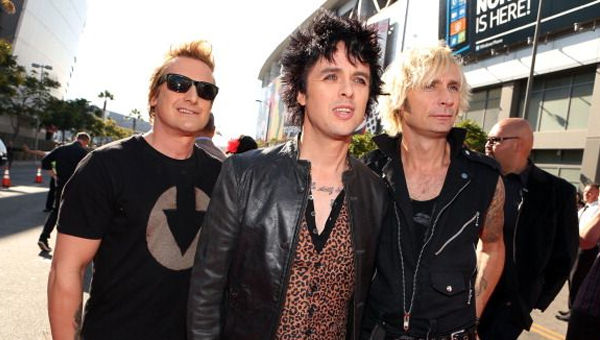 After coming home from a short tour overseas, Green Day rocked the MTV VMA awards in Los Angles. The band played "Let Yourself Go" on the floor of the Staples Center with dozens of people surrounding them. Like in 2009 when the band played, Billie had everyone flood the stage during the performance. Head over to
this post
from September to watch the band's performance.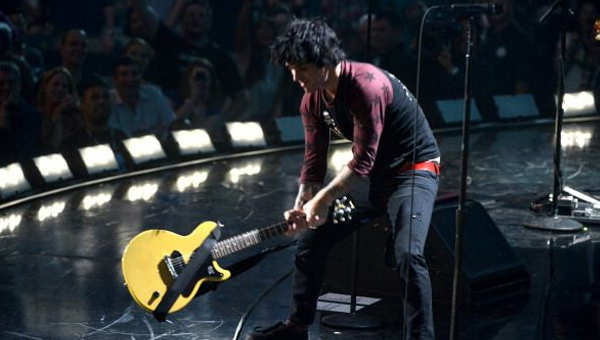 Just days before the release of
¡Uno!
, Green Day's performance at the iHeartRadio festival in Las Vegas, NV caused quite a stir as Billie Joe
smashed his guitar
onstage when he was told he only had one minute left to play. The next day the band formally apologized for the incident on GreenDay.com. GreenDay.com also
announced
that Billie Joe would be heading into rehab for unspecified substance abuse.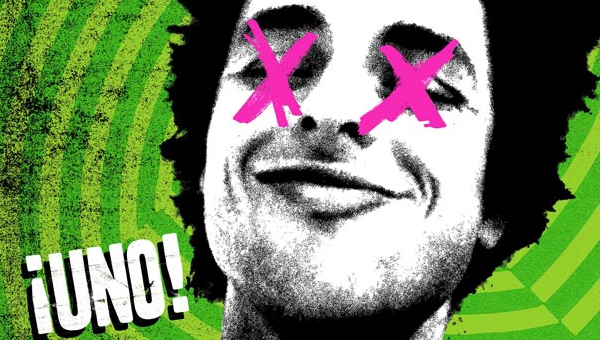 September 25th ¡Uno! was finally
unleashed to the world
! This was the band's first studio release since 21st Century Breakdown in 2009.
October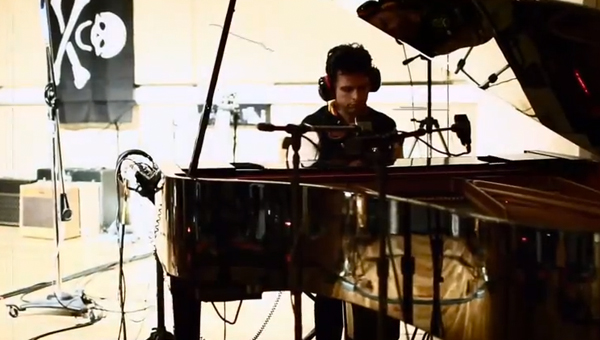 On October 30th MTV debuted Green Day's video for "The Forgotten," which is the final song of the trilogy. At the time the video was released
¡Dos!
had not even hit the streets yet. The track was released early as part of the new soundtrack for the upcoming Twilight movie. The video features clips from Green Day recording in the studio and live footage from Green Day's Irving Plaza show in September. Head over to
this post
to watch the music video for "The Forgotten."
November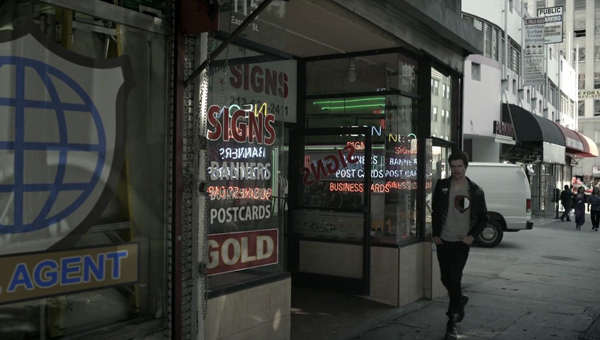 On November 7th, NME debuted the video for "Stray Heart," the first and only single from
¡Dos!
. The video does not feature the band, but the story line is interesting enough that it keeps your attention all the way through. The video gives a whole new meaning to "follow your heart" ;P. Head on over to
this post
to watch the video for "Stray Heart."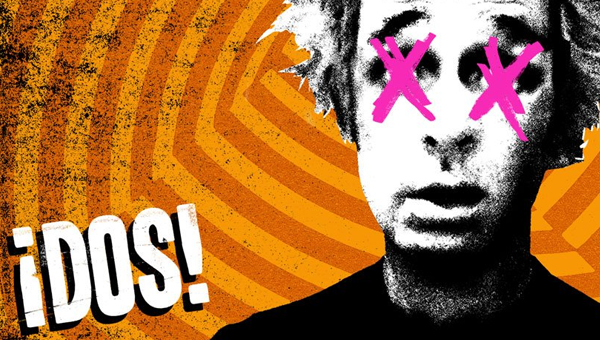 On November 16th, Green Day's second new album in under two months, ¡Dos!, was released. Head over to
this post
to find lyrics for the album and find out where you can pick up the album for the cheapest price!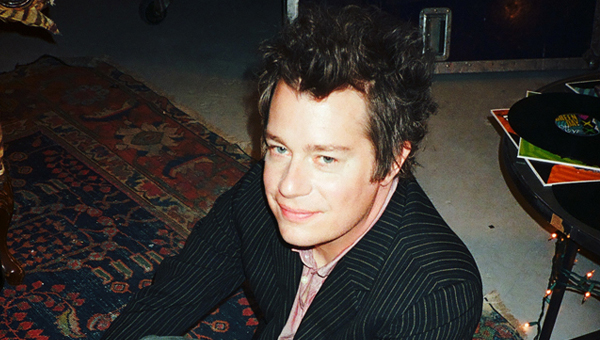 At the end of November, Jason White, Green Day's second guitarist,
sat down
to answer questions that were submitted members of Green Day's Idiot Club. It's a good read, it's nice to learn a bit more about Jason since he usually avoids press. Here's an answer describing how he first met Green Day.
"I met Billie and Mike on Green Day's first tour. My band, Step By Step (I know...) from Little Rock, opened for Green Day in Memphis at Antenna Club. Only they didn't show up, at least in time to play the show. We stretched our set as long as we could, we probably knew 10 songs. The club gave up on them showing and announced the show was over and gave people half their money back. We were loading out when they pulled up in their van, "Are we too late?" A few stragglers were still hanging around outside. Someone was having a party so we all followed them over to a house in Midtown. We ended up hanging out for a few hours before we had to head back to Little Rock. I didn't meet Tre til they came around on tour the next year. This time they played in Little Rock at Vino's. I think there's YouTube footage of this show somewhere. My friends and I bumrushed the stage during Knowledge."
December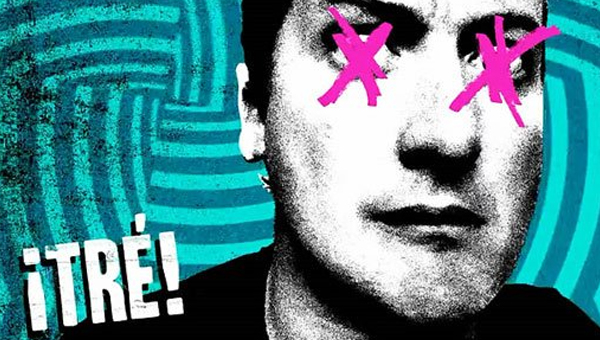 December 11th, ¡Tré!, the final installment of the ¡Uno! ¡Dos! ¡Tré! trilogy from Green Day was officially
released to the world
. Rolling Stone listened to the album early and rated ¡Tré with 4/5 stars. The had the following to say about the album.
"It's telling that Green Day's effort to pare back after a decade of rock-opera ambitions led to a three-LP meditation on the meaning of rock music right now. On ¡Tré!, the references mount up: Iggy, the Who, the Clash, R.E.M., Bowie, the Stones and so on. Can everything that once seemed so vital really be receding into history? These three albums answer those concerns with a resounding No! No band this sprawling, untamable and sheer fun is going anywhere.""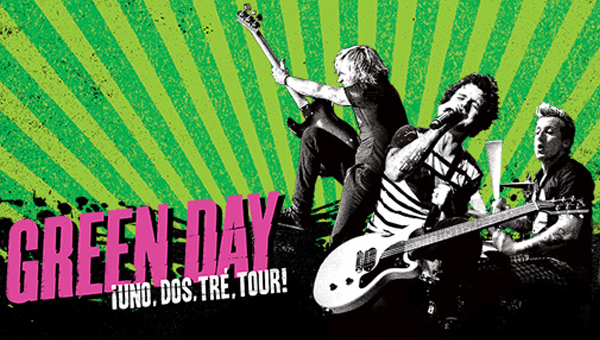 On the last day in 2012, Green Day
finally announced
that they would be making up their tour that was originally scheduled for January and February in March and April. The tour was postponed due to Billie Joe seeking treatment due to substance abuse. Unfortunately, due to scheduling conflicts not all of the dates were able to be postponed and a few more dates needed to be cancelled. All the postponed dates can be seen in
this post
along with the dates that were cancelled.