We know that some of our visitors are insanely gifted, and create great works of Green Day-related art. But, we've found something that wasn't done with a pencil and paper, or any other traditional medium.
Back when you were a child, you may have made art by placing colored beads on a small template, and melting them with a clothes iron to create a plastic design. One Green Day fan has taken this craft to an entirely different level. Here is the cover of
¡UNO!
, made by Norea von Haartman using 10,000 beads.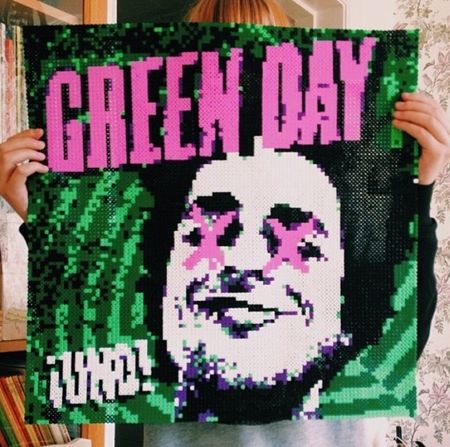 The detail is amazing. See the original photo on Norea's Instagram
here
.