The last few months we've been working on a zine to recap all the news and and events that happened with Green Day and our community of fans in 2013. We're very excited to finally share what we've been working on with all of you. The end result is a 57 page zine titled '
Letterbomb
' which will have a limited run of prints made and is
available for pre-order today
for $5. A nice physical memento to read through and look back on.
The zine features a month by month recap of the news alongside stories and memories shared by other fans. We have editorials for some of Green Day's largest shows in 2013 including Reading Festival and the dysfunctionally entertaining show at Dreamforce when a rainstorm caused Green Day to lose much of their mics and amps mid-show.
The zine is mostly black and white, but there are several color pages in the center featuring some really great artwork sent in by Green Day fans around the world.
Here's a preview of the news recap and some artwork.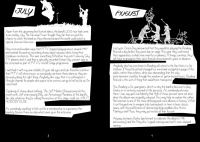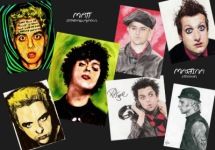 We're doing a limited run of this zine based on pre-orders. Meaning if you want a copy
you should pre-order
, we won't have too many extras afterward. This item wil begin shipping by the end of April.
Pre-order yours today
.