This weeks featured eBay items come from a member of our forum, fiercecircus, who's selling a couple Green Day vinyl on eBay. First off, hey look, I used the proper plural of vinyl. Yay, no angry comments today!
She has listed two original Lookout Records
39/Smooth
and
Slappy
that she originally mail-ordered in the mid-90's.
Click the images to view the auctions. Bidding ends tomorrow night (145d 11h 34m)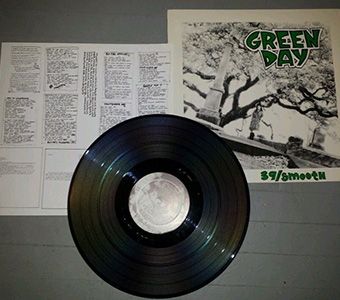 She also has some vinyl up from Crimpshrine and Rancid.
Click here to view all her auctions
.