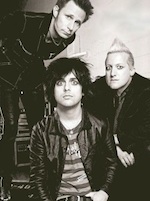 Kerrang! Magazine has put together a list of who they believe are the most influential rock bands of the last 30 years. Green Day has come in second place behind none other than Metallica. As often as Kerrang writes about Green Day, I'm surprised they aren't at the top. But #2 is still pretty great on that list.
The top 10:
1. Metallica
2. Green Day
3. Iron Maiden
4. Slipknot
5. My Chemical Romance
6. Linkin Park
7. Bullet For My Valentine
8. Blink-182
9. Ozzy Osbourne
10. Foo Fighters
Ozzy lower than MCR? ... hmmm
Here's an article from
Dose Of Metal
about the list, and
another from Gibson
. For some silly reason I can't find the list on Kerrang's website.
Thanks to pisquano for posting this on the forum.