The following Q&A was done this week with questions from
our forum
for Scott J. Campbell. A huge thanks to 'plaid ducky' for organizing the Q&A and writing this post for us.
--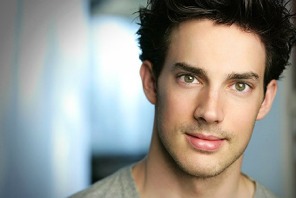 Soon, the long awaited tour of the musical "American Idiot" will begin in Utica and Toronto at the end of next month. The tour
currently has planned
stops in 16 cities in the US and Canada. There will be some familiar faces from the Broadway production in the
20 member cast
: Van Hughes reprises his role as Johnny, Leslie McDonel and Joshua Kobak are promoted to the roles of Heather and St. Jimmy, which they understudied, respectively, on Broadway, and Krystina Alabado continues in her ensemble track as well as understudy for Whatsername and Extraordinary Girl.
However, most of the cast are new. Some have been on Broadway or on tour before while others will be earning their Equity membership. One of the new cast members is Scott J. Campbell, who takes over the role of Tunny. Scott was kind enough to answer some questions from myself and from GDC members.
Green Day Authority: Where are you originally from? Any tour stops that you're looking forward to?
Scott J. Campbell
: I'm originally from Waterloo, Ontario, Canada. I'm one of 4 Canadians on tour with the show. I'm really excited about Toronto and LA! I haven't been to Toronto for more than around 3 days in over a couple of years; it'll be a great opportunity to see friends and family. And LA: I'd love to live out there and not have to deal with the harsh winters. One season - summer - would be enough for me all year long.
GDA: Are you a big fan of Green Day? If so, what was your reaction when you found out that you were selected to be part of the tour cast?
SCJ
: I am, actually. I remember when I was younger having those companies that offered you 12 CDs for $1. You had to choose them all and they'd arrive by mail. I had Green Day on there for sure: one of my first music purchases.
I was so stoked when they offered me the gig. The whole thing has been a huge challenge for me, which is always rewarding. I didn't know how to play any guitar when I booked the job; I'm getting pretty good at it. By the end of the tour; I'll be able to add it to my list of skills.
Can you describe your audition process for the tour? Did you audition with the role of Tunny in mind or just the show in general?
I originally auditioned for the show in general. They gave me a bunch of stuff to sing/read. That was way back for the original Broadway cast. Then I auditioned again for the replacement cast and I think by then they had an idea that they wanted me for Tunny. I was in "Jersey Boys" on Broadway at the time and remember running in to Michael Mayer at an event and him telling me they had their eye on me- so that was exciting. Then I went out for the tour casting process and won the role through a couple of callbacks.
What song from the record do you feel connected to the most? And which song do you look forward to perform?
There are so many songs on this album that just blow me away. It's really an articulate and pointed criticism of complacency. Jesus of Suburbia is a real work of art. I feel like it says so much over the course of the song. And I'm really looking forward to Extraordinary Girl (I get to FLY!)
How does it feel like to fly? Especially while singing?
Surprisingly natural, once you get accustomed to it. It helps that I didn't have much of a fear of heights going in to rehearsal, but once you're up there your muscles remember what to do and the singing just happens... It's way harder for The Extraordinary Girl, so I have no right to complain at all. Ha.
Can you identify with the characters of the show? Any in particular?
Will, Johnny and Tunny all have elements to them that I can relate to. But I was drawn to Tunny for a reason; I think that I'm most able to connect with him and what he's searching for.
Did you see the show when it was on Broadway? Is there more or less pressure to play a character that another actor has previously portrayed?
I didn't see the show on Broadway. I regret not having seen it. At the same time, I don't feel like there's any pressure to recreate something already done - I get to explore new avenues and flex some creative muscle.
What advice would you give to an aspiring actor?
I would repeat here what I've learnt from some great teachers.. Be aware of your strengths as well as your areas you can work on. Never stop studying. Give yourself permission to take big risks. Tape your work. Take ownership of everything you do. Enjoy what you do while you're doing it.
--
Scott was recently on Broadway in "Jersey Boys" and previously performed on Disney Cruise Lines. Follow Scott on Twitter during his Idiot journey, @ScottJCampbell7.
For full tour dates, cast, and tickets, visit the official website:
http://americanidiotthemusical.com/
Thanks to Daughter.of.Rage.and.Love, Phbbits, Theresa W, Desensitized09, oda, theotherjc, Elainesername, JorickF, and Sofouska for the questions!