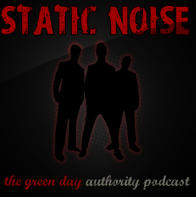 Episode 56 of our Green Day podcast, Static Noise, is now available. This week we talk about Green Day playing Summer Sonic 2012, rumors about them playing other festivals, and does that mean we're getting a new album soon? We also talk about Lookout Records closing down and our interview with Larry Livermore.
Oh yeah, we ask a trivia question at the end of the show based off
our new GDA zine
. Email us the correct answer to win a free copy of the zine.
Listen to the show
Or you can
right click this link
to save the file directly.
iTunes
You can also subscribe
to the show in iTunes
to automatically download the latest episodes. If you have a couple minutes to spare, please leave us a review
there
as well.