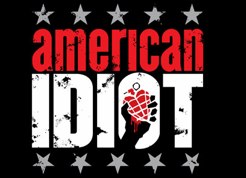 The Idiot Club has just announced some new dates for the American Idiot Tour in 2013. The show will be coming to the State Theater in Brunswick, New Jersey on January 29th and 30th and Carol Morsani Hall in Tampa, Florida from May 17 to 19, 2013.
Idiot Club members can preorder tickets by going to the website and following their instructions.
These are the first dates to be announced since the show announced it was playing The Orpheum Theater in San Francisco, California on June 12th to July 8th.
Thanks to Jimmy Anne Wagner for sending this news.