SJC Drums have posted this video of the Tre Cool drum kit they recently debuted at NAMM, where Tre stopped by to sign autographs (
here's a photo
from SJC Drums).
They've announced that only 13 kits are being made in total.
From their official site at
SJCDrums.com
, there's a quote from Tre about working with them
" "I've played on literally every brand of US drums out there, and I've finally found my home. I've been looking for drums like these my whole life. True American hot rod custom kits. From the look and sound to the service and attention, it's good to now be a part of the SJC family." - Tré Cool."
SoundAttak.co.uk has one of the kits
available on their site
with more specific details about it.
They also posted this Dookie snare drum, which is expected to have a very limited release to mark the 20th anniversary of Dookie.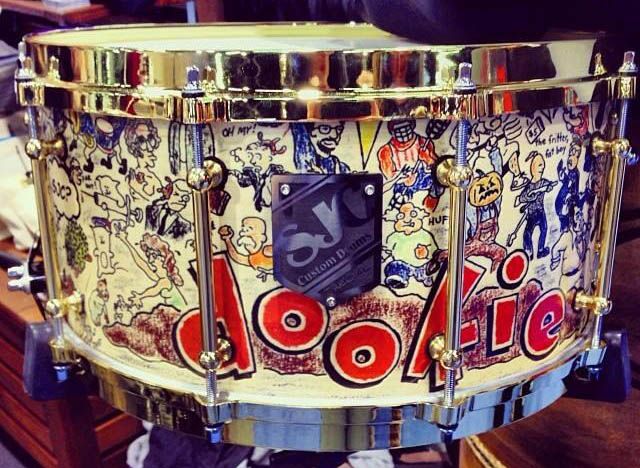 More info can be found at SJCDrums.com and follow them on Twitter @SJCDrums.