Green Day
announced
this morning that they will be playing the House of Blues in Cleveland, Ohio on Thursday, April 16th.
Tickets for the show, which features Jesse Malin as the opening act, will go on sale to the general public April 3rd at 10AM Eastern. However, there will be an exclusive presale for Idiot Nation members on April 2nd at 10AM Eastern. Details about how to access the ticket sales are yet to be made available.
Green Day will be inducted into the Rock and Roll Hall of Fame on April 18th in Cleveland. This is no doubt a "warm-up" gig of sorts for the band since they have not played in public since early last year.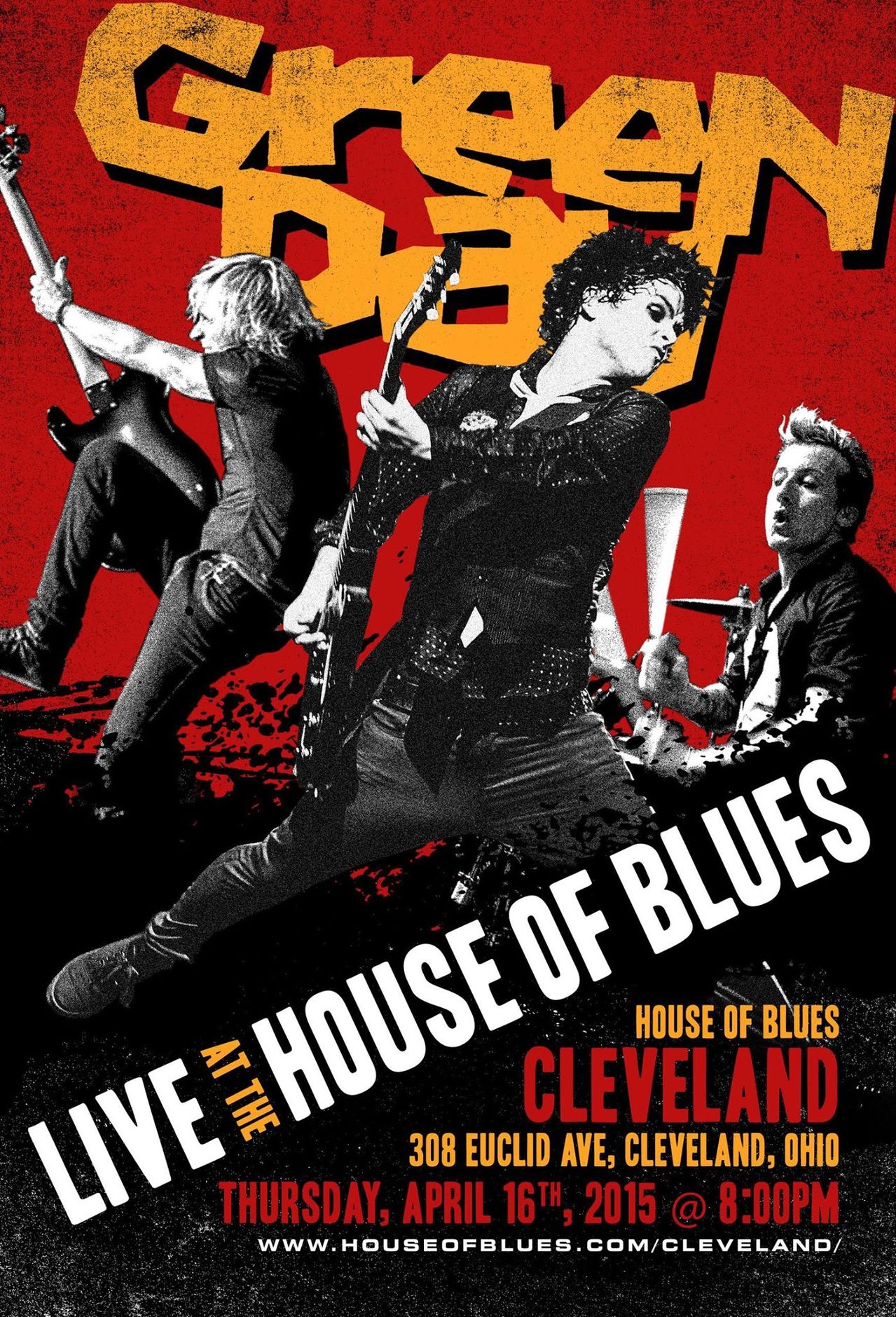 Omg omg omg omg