Billie Joe's eyeliner is newsworthy. It's had people talking for the last 10 years, so it must be news worthy. The Hollywood Reporter
actually talked
to makeup artist Elizabeth Cook, who they say was in charge of helping Billie Joe and his family right before the Rock and Roll Hall of Fame last week. If you've always wanted Billie Joe's look but weren't sure how to do it here's some info. The most important takeaway, he used
Ardency Inn Modster Eyelinerwhich
costs $19.
" Cook worked quickly before the liner could set, drawing a line along the top then the bottom lash lines and followed by smudging the pencil with her ring finger to soften the line. "The key is this smudging—you want to diffuse the line for a more rock and roll, slept-in look," says Cook. "The amazing thing about eyeliner on men is when it's a bit messy, it's better.""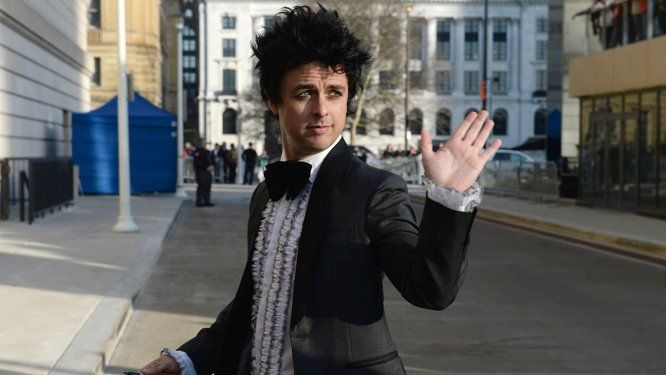 Nicely done Elizabeth. I have to say, of all the celebrities wearing guyliner on that page - Billie Joe's is definitely the best.
Ok, I feel weird after writing this.