If you're a collector or Converse fan, you're in luck - a pair of extremely rare Walking Contradiction promotional Converse is
up on eBay
.
"In 1996, Reprise Records' New England branch, WEA, partnered with Converse (then based in New England) to manufacture and release a limited number of promotional shoes in support of Green Day's new single, "Walking Contradiction." This song was the last single from 1995's Insomniac. The special-edition Converse weren't available for sale -- only to music business executives, radio DJs, and a select few others in the New England region."
This pair is brand new and a size UK 12 (US 13). The listing starts at £100 ($125) and ends on July 4 at 19:00 BST (11:00 PDT, 14:00 EDT).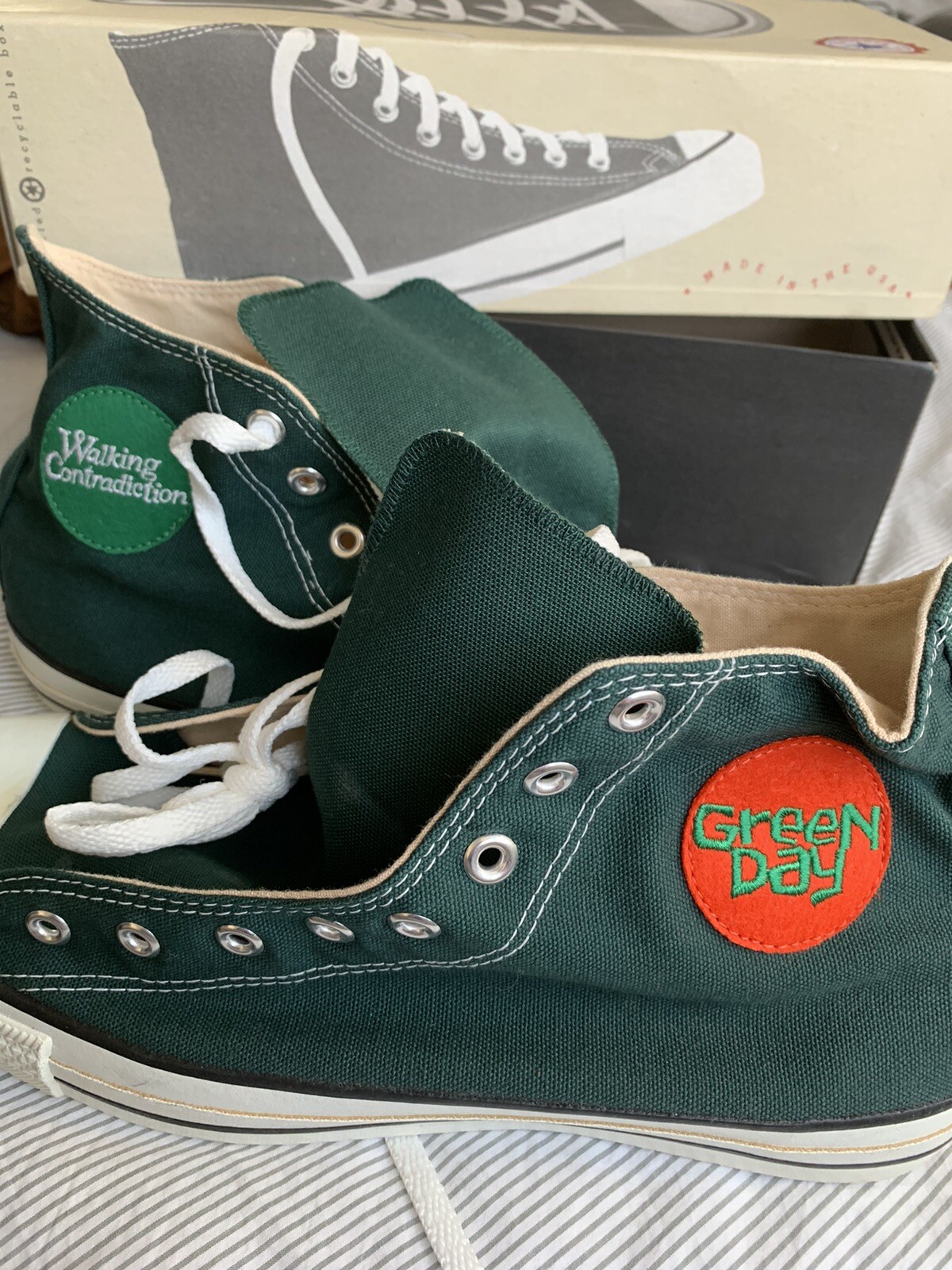 Planning on bidding? Bought anything else exciting lately? Join the conversation
on Green Day Community
!