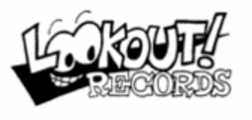 Continuing our current theme of taking a look back at Green Day's early history, fansite
greenday.net
posted an article from the
East Bay Express
from 2005, which talks about the rise and fall of
Lookout! Records
, the label that released Green Day's first 2 albums,
1,039 Smoothed Out Slappy Hours
and
Kerplunk
.
The article is an in depth and well balanced account of the trials and tribulations that
Lookout
faced, which eventually led to Green Day's disbandment from the label in 2005.
"Lookout is notorious for giving the band its start, while Green Day's sales are notorious for keeping Lookout afloat. Signed in the late 1980s by label cofounder Larry Livermore, the trio put out a few EPs and two full-length albums --1,039/Smoothed Out Slappy Hours and Kerplunk -- on Lookout between 1989 and 1991. Three years later, major label Reprise unveiled Dookie and made Green Day a household name, and Lookout, which suddenly controlled the back catalogue of one of alt-rock's biggest sensations, found itself atop a gold mine."
The article goes on to talk about the mismanagement which led to the downfall of the label. At the time of writing, co-founder Chris Appelgren was looking to rebuild
Lookout! Records
again, saying that the aim was to "bring Lookout to a place that is truer, truer to the size of label that we are, truer to the number of records I can reasonably expect to sell."
If you want to learn more about
Lookout! Records
history and Green Day's association with the label, take some time to read the article
here
.