Today, we have for you a
rare lunch box
that was originally for sale in 2001, in tandem with the International SuperAcitonFigures toys (show below). The items were all produced to promote the release of
International Superhits!
.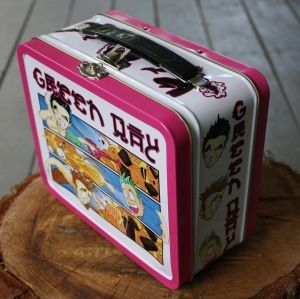 The lunch box is definitely the rarest item in the set, and they don't come up for sale too often. Pretty cool, and one of the only licensed Green Day lunch boxes that has been produced.
If you're looking for the action figures that came with these, here are a couple auctions for those.