Currently there are two rare "Look For Love" items
on eBay
. For those of you who don't know, "Look For Love" was the song Billie released at 5 years old, so coming across any of these are quite rare.
First we have the
original pressing vinyl and sheet music
. It features a picture of Billie on the front cover and sheet music on the inside. This is the more common vinyl but still quite rare.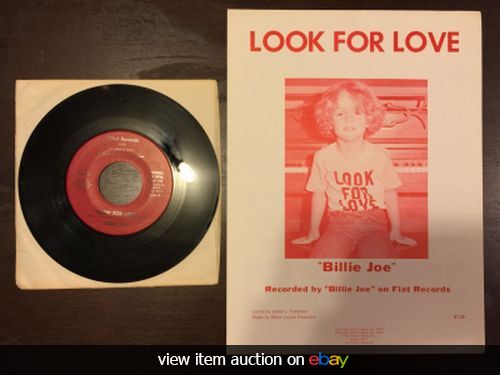 The next auction is the
second pressing "Look For Love"
sheet music. The difference is it's printed on yellow paper and the front only features "Look For Love" with no picture of Billie. Unfortunately this listing doesn't come with the vinyl but a still rare item none-the-less.