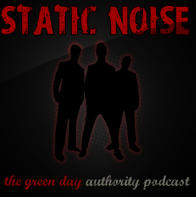 In our first podcast of 2012 Matt, Jimmy and I talk about what we expect for this year. When will Green Day's album come out, review of the musical tour, Billie Joe appearing on Nurse Jackie and Jimmy's dad makes a guest appearance to decode some morse code for us.
Listen to the show
Or you can
right click this link
to save the file directly.
iTunes
You can also subscribe
to the show in iTunes
to automatically download the latest episodes. If you have a couple minutes to spare, please leave us a review
there
as well.
click here to view the topics we talked about