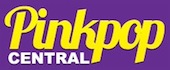 You have to watch out for 'rumoursville' stories on the net, but can you deny that they are a bit of fun? After the
recent
rumours
(sorry, America) that Green Day would be performing at the Reading/Leeds festival in 2012, we're now hearing that they've been touted for another appearance at
Pinkpop
festival in Holland!
You may remember Green Day headlined the festival in
May 2010
, to kick off their early-summer tour in Europe, for
21st Century Breakdown
.
If you can read Dutch, you can check out
pinkpopcentral.com
, where this particular rumour came from. If like me, you can't read Dutch, then you're fu... actually you can translate it. Or thirdly, you could just believe us... that this is indeed a rumour, right now at least.
Having said that, it kinda feels like something's up!
Thanks to Mies for sending this news.